How your money is protected
Our base on the Isle of Man gives our policyholders exceptional investor protection, with a range of statutory measures designed to first prevent problems occurring, and then to safeguard investments in the unlikely event that we are unable to meet our liabilities.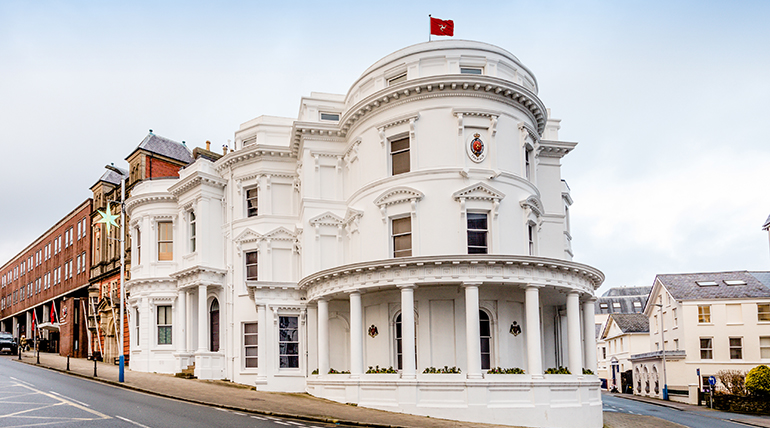 Solvency and reporting obligations
Under the Isle of Man Insurance Regulations 2018, life insurers are required to hold sufficient capital in order to provide confidence that future policyholder liabilities can be met as and when they fall due. The solvency capital requirements take into consideration all of the quantifiable risks that an insurer faces, and are calculated to ensure that companies remain solvent following a one in 200 year risk event.
The fact that companies are legally obliged to submit independently audited annual reports to the authority and to the public to demonstrate their solvency helps maintain confidence in the financial position of Isle of Man life insurers.
Segregation of assets
In 2008, the Isle of Man passed a new Insurance Act with strict requirements for insurance companies based on the island. All insurance companies are required to ring-fence 100% of policyholder assets, ensuring these can never be called upon except to meet the claims and liabilities of policyholders.
So whatever the future holds, our liabilities to our policyholders will always take priority, and client assets could never be made available to liquidators.
We are also required to provide regular solvency calculations to our regulators to demonstrate our financial stability.
The Isle of Man's Life Assurance (Compensation of Policyholders) Regulations 1991
The Isle of Man operates a policyholder protection scheme with a Policyholders' Compensation Fund. If a life insurance company is unable to meet its liabilities, the policyholder will be compensated up to 90% of the insurer's liability in relation to their policy subject to the terms of the scheme.
The scheme operates globally, providing protection to policyholders no matter where they reside. The compensation scheme is funded by a levy on all life insurance companies operating on the Isle of Man.
The island also has a Financial Services Ombudsman Scheme, which is a free, independent dispute resolution service for customers who have been unable to resolve a complaint with their financial services provider directly.
Conduct of Business
Since 2019 all Isle of Man providers regulated by the Isle of Man Financial Services Authority (IOMFSA) are required to meet the requirements of the IOMFSA's Insurance (Conduct of Business) Code. This far-reaching and forward-thinking legislation represents the high-watermark of regulation in international financial services and sets the standard for other jurisdictions to follow.
The code promotes greater transparency around the fees and charges applied to policyholders, introduced a mandatory 30 day cancellation period and places greater responsibility on providers to ensure that financial advisers who distribute their products have the appropriate regulatory authorisation, knowledge and experience to advise customers properly.
The Conduct of Business code is designed to bring about better outcomes for customers and underlines the Island's commitment to providing the highest standards of protection to policyholders.
Singapore insurance fund concept
In addition to the benefits of investing in the Isle of Man explained above, FPI is also regulated in Singapore thereby offering an additional layer of protection. To secure a minimum level of asset protection for insurance policyholders, the Act mandates that the assets of each class of insurance business of an insurer be segregated from the assets of other classes of insurance business and those of shareholders. The intention of the fund concept is to ensure that assets of each insurance fund are maintained for the purpose of meeting policy liabilities of that particular fund.